Tuesday, March 7, 2017
Kramer Fund to Match Donations During DPR Spring Fundraiser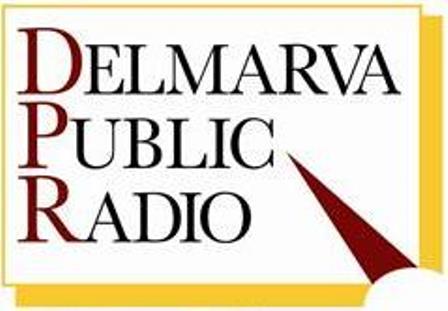 SALISBURY, MD---The Esther Schoellkopf Kramer Fund has announced it will match selected donations to Delmarva Public Radio (DPR) up to $10,000 during DPR's spring on-air fundraiser March 17-24.

The funds will benefit DPR's two listener-supported public radio stations, WSCL 89.5 FM and WSDL 90.7 FM. Both stations upgraded their broadcast equipment, sound quality and reliability with the replacement of off-site transmitters last fall thanks to support from the State of Maryland, but rely heavily on the financial support of listeners.

"Through the deep generosity of the Esther Schoellkopf Kramer Fund, DPR will be in a position to provide incentives for others to support the station at levels they may not otherwise have thought possible," said Dana Whitehair, the station's general manager.

"Supporters – particularly those who have never before donated to DPR – could see their gifts double in size as a result of the fund's challenge gift. We are extremely grateful to the fund for its longstanding support of locally produced public radio for the Delmarva Peninsula."

WSCL (which features NPR news, fine arts and cultural programming) and WSDL (DPR's "Rhythm and News" station, with public radio news programming during the day and an eclectic blend of music at night) are Delmarva's flagship National Public Radio stations, licensed to and operating from the campus of Salisbury University.

The stations provide such programming as NPR's Morning Edition and All Things Considered, Wait Wait … Don't Tell Me!, This American Life, Mountain Stage, and classical music from around the world and from Delmarva. They also broadcast locally produced news, information and music programs available only on DPR, including recorded broadcasts from the Chesapeake Chamber Music Festival and Monty Alexander Jazz Festival in Easton, MD, and Coastal Concerts in Lewes, DE.



Pre-Spring Drive donations are already being accepted online at delmarvapublicradio.net or by calling 410-543-6895 8:30 a.m.-4:30 p.m. Monday-Friday.