Monday, March 20, 2017
SU Professor, OPS Earn Second MIPS Grant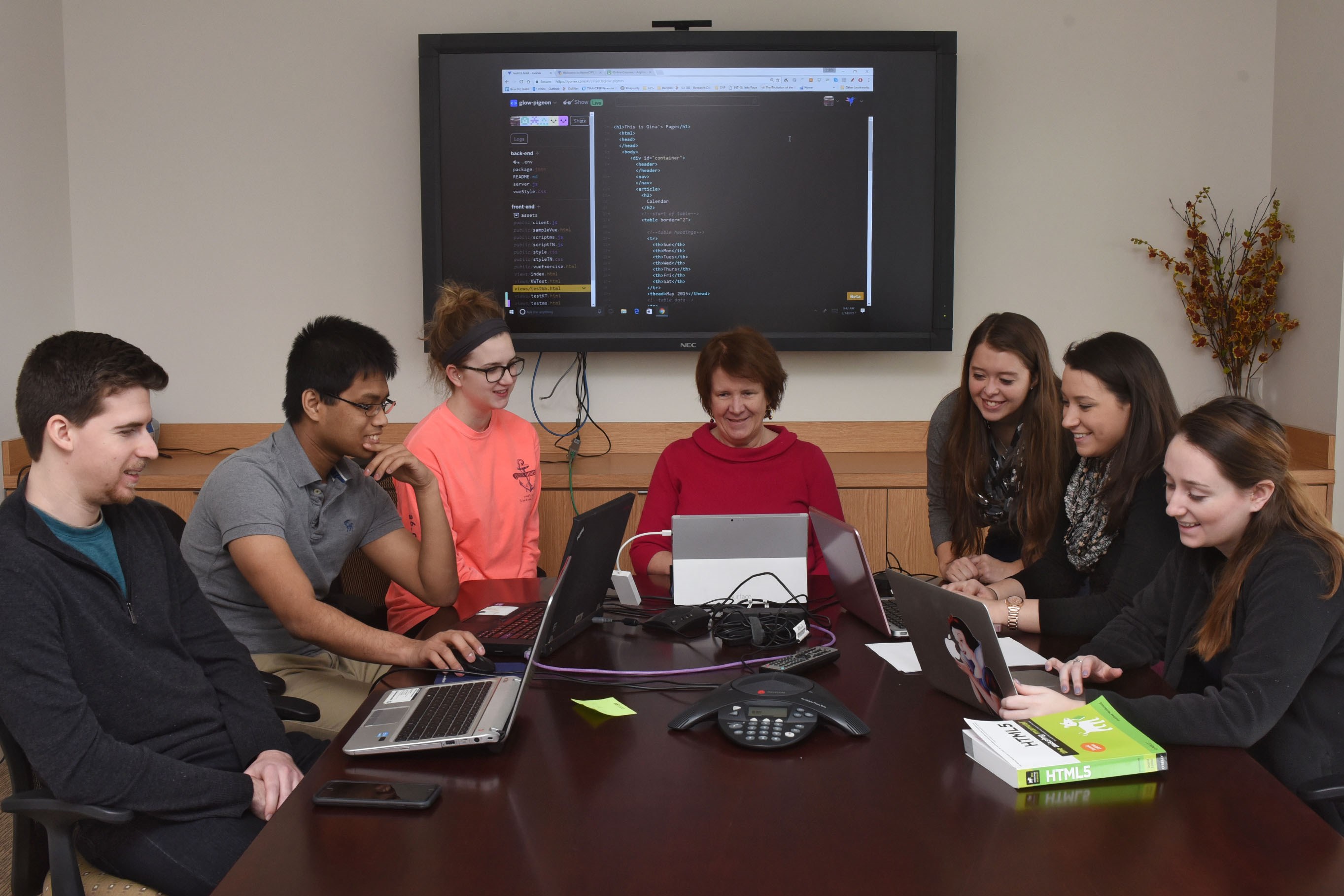 SALISBURY, MD---A Salisbury University professor has received a second grant from the Maryland Industrial Partnerships (MIPS) program to continue work with Operational Precision Systems (OPS) in Salisbury.

Dr. Kathie Wright of the Information and Decision Sciences Department is helping the OPS team develop WaterOPS, a cloud-based service for more effective water supply sampling and monitoring. They received $59,470 in 2016 and an additional $72,632 for 2017.

For three decades, MIPS has connected the academic resources of the state's public universities to the business sector. It provides competitive funding, matched by participating companies, for university-based research projects that may help the firms develop and commercialize new products and processes.

OPS aims to improve environmental inspections by developing solutions for testing agencies that often don't have the resources to properly comply with mandates and regulations. For example, of the 150,000 drinking water systems in the U.S., OPS notes that nearly 40 percent of reported violations of the Environmental Protection Agency's Clean Drinking Water Act were not from contaminants, but rather monitoring and reporting failures.

The firm's automated, user-friendly software application would help. Eventually, it plans to expand such services for air/land quality and waste management.

"The purpose is to improve the testing process so the focus can be on true water quality issues," Wright said.

Last year, she selected four students from SU's Franklin P. Perdue School of Business to codify over 1,400 complex state and EPA regulations, mapping how they weave together and developing use cases. Now, they are building the "water compliance engine." Expected benefits include better and less costly reporting and more accurate testing, fostering safer drinking water.





"The project has given me invaluable experience," said alumnus Tai Nguyen '16 (B.S. management/information systems). An OPS intern turned employee, he is now an SU M.B.A. graduate assistant leading five undergraduates on phase two of the project.

The students, all seniors, are: Gina Stratchko, management/information systems double major from Bowie, MD; Tyler Manion, information systems major from Hughesville, MD; Kirstie Turner, accounting/information systems double major from Copiague, NY; Sarah Rhoads, accounting/information systems double major from Chesapeake Beach, MD; and Megan Spence, finance/information systems double major from Mechanicsville, MD.

"Working with SU through the MIPS program has been a perfect fit for a young startup like OPS," said Lee Beachamp, co-founder. "It not only gives us opportunities to work with students who think outside the box, it also helps students understand the dynamics of getting a project off the ground in a team environment. The SU students have worked on everything from flow charting the basic concepts of the system to the end-user graphic interface with great success. OPS has been very impressed with the caliber of students at SU."

Wright isn't SU's first MIPS recipient. In recent years, faculty have received nearly $1 million for MIPS partnerships related to the environment and human services.

Dr. Marvin Tossey, co-chair of SU's Social Work Department, previously received two awards totaling over $500,000 to work with Salisbury-based Eastern Shore Psychological Services to test and evaluate the predictive validity of its CARE-2 (Child & Adolescent Risk Evaluation) instrument in accurately identifying youth who are at risk for violent behavior – and then recommend tool improvements based on data collected.

Three faculty from SU's Biological Sciences Department – Drs. Samuel Geleta (agronomy), Elizabeth Emmert (microbiology) and Chris Briand (economic botany) – also received two grants, totaling over $300,000. They helped GreatGrow Maryland determine if the soil amendment it was developing could increase crop yields and enhance soil quality (thus reducing nitrogen, phosphorous and chemical pollution in the Chesapeake Bay watershed). They evaluated the product's effectiveness on field corn crops grown nearby.

According to MIPS, the U.S. Small Business Administration recognizes it as a "model program" that contributes significantly to job creation and product development in the state.

For more information, call 410-543-6030 or visit the SU website at www.salisbury.edu.