Thursday, May 18, 2017
SU Graduates Education, Social Work Students in Germany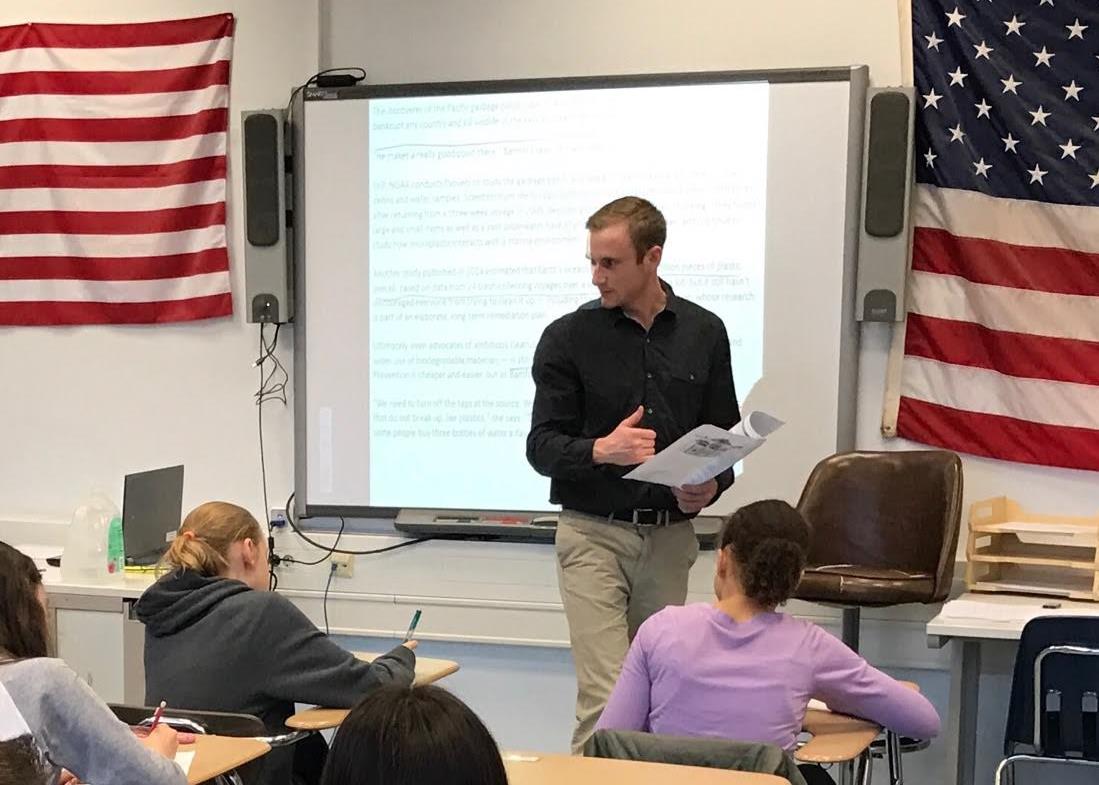 SALISBURY, MD---While stationed with the U.S. Air Force in Africa, Tyler Baldwin participated in the "Troops for Teachers" program. He helped six Djiboutian men learn conversational English and write sentences, telling stories from their lives.

The men, he said, eagerly awaited his arrival each week, wanting to learn. From that point, he knew he "wanted to be a teacher."

Baldwin is one of four students who this spring became the first to earn degrees in secondary education from Salisbury University, through its overseas programs offered at Ramstein Air Force Base, Germany, in partnership with University of Maryland University College (UMUC). (SU helped the students finish their degrees after another campus dropped out due to logistical problems.)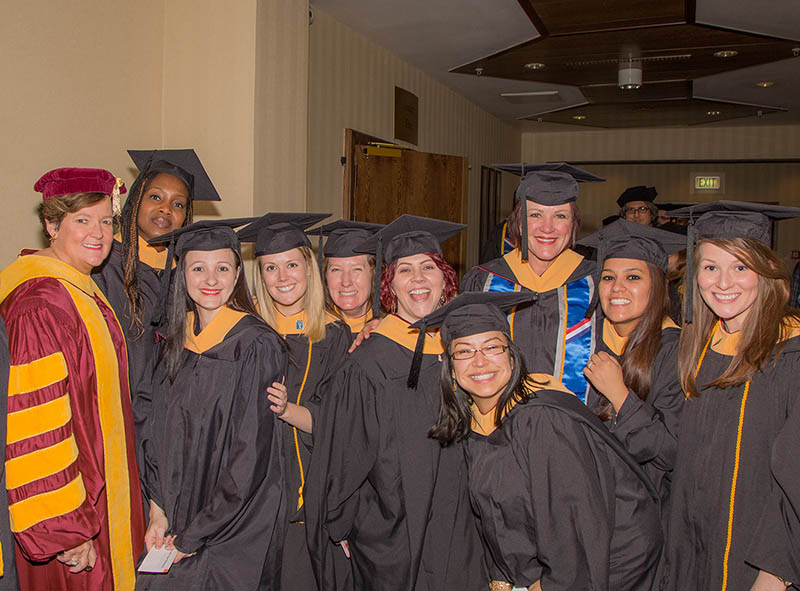 Twenty-five other students were part of SU's second cohort in social work: nine earned bachelor's degrees, 16 master's.

"This partnership has touched real lives of active duty, military students and their dependents who would otherwise not be afforded these enriching educational opportunities," said Dr. Loren Loving Marquez of SU's English Department. "This is a special population of students who are eager to better themselves for life 'after the uniform,' and our SU partnership has made this possible."



.: Related Sites :.

.: Related News :.

Marquez taught a hybrid Writing Theory course this spring. Mid-semester, she traveled to Kaiserslautern to meet Baldwin and other students face-to-face and teach on base. She also observed Baldwin student teaching in a 7th grade English Language Arts class at a U.S. Department of Defense school.

"Tyler is but one example of someone who was able to achieve his professional goal through this partnership," she added. Baldwin and Victoria Gregorie, a military spouse, both earned English-secondary education degrees. Two others, Joshua Crawford and Dennis Higgins, earned History-secondary education degrees.

Baldwin will attend SU's Commencement on Thursday, May 25. Also set to join are four M.S.W. students who started their degrees in Europe before transferring stateside: Malessa Thompson, Lacey Whitmer, Amber Crozier and Elizabeth Rivas.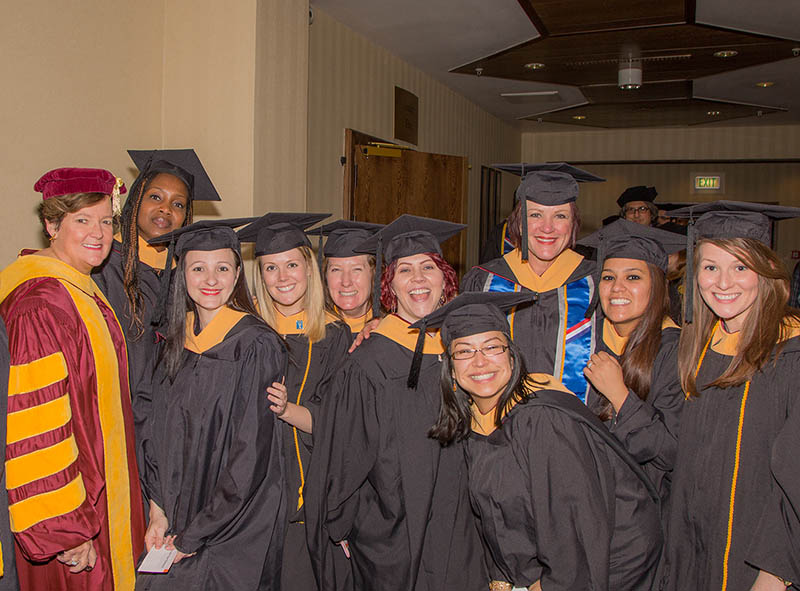 Other SU graduates attended UMUC's Europe Commencement, held at Ramstein in late April. SU President Janet Dudley-Eshbach brought greetings to that event, which honored students who had earned degrees overseas from UMUC and its partners.

Dudley-Eshbach told the students about the "Learn, Live, Lead" banners hanging in front of Holloway Hall at SU – a campus they likely had never seen.

"By virtue of your being here today, you've reached that first goal, learning," she said. "The second banner, live, is our hope that you will connect what you have learned to how you live, acting on the SU values of excellence, learning, integrity, diversity, civic engagement. … Finally, we challenge you to be the leaders we need in your professional and civic lives. The faculty who've worked with you believe in you."

She also reminded the graduates that they are joining an alumni family of almost 50,000, adding "I do hope you will visit your home on the Salisbury University campus when you return to the States. You will always be welcome."

Dudley-Eshbach added that they were helping SU amend its motto to "a Maryland university of international reputation."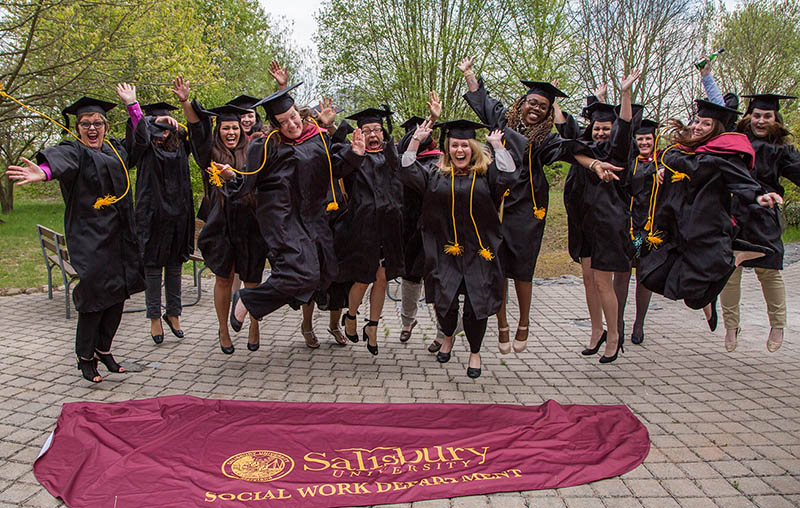 Drs. Deborah Mathews and Marvin Tossey, co-chairs of the Social Work Department, also attended the graduation in Germany. They inducted 11 students into SU's Phi Alpha Social Work Honor Society and hosted a graduate hooding celebration.

Dr. Derya Kulavuz-Onal of SU's English Department, who taught a linguistics course this semester, said having students in another part of the world brings rich perspectives to the University and its classes.

"I feel honored to help these students even in a small way," added Dr. Star Weaver of SU's Education Specialties Department, who traveled to Germany last fall to assist them with program requirements and taught a seminar for student teaching interns.

SU's overseas collaboration began in 2014 after UMUC was awarded a Department of Defense contract to offer undergraduate and graduate instruction at military installations across Europe.

For more information, call 410-546-6030 or visit the SU website at www.salisbury.edu.