Friday, April 14, 2017
Hubble Space Telescope Deputy Project Manager Jeletic Speaks at SU April 20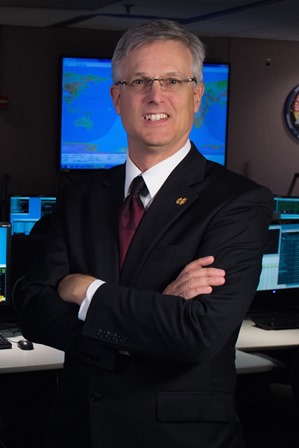 SALISBURY, MD---Jim Jeletic, deputy project manager for the Hubble Space Telescope Mission at NASA's Goddard Space Flight Center, discusses the mission's background and initiatives as part of Salisbury University's Thomas E. Bellavance Honors Program Lecture Series.

His presentation, "NASA's Incredible Discovery Machine: the Story of the Hubble Space Telescope," is 5:30 p.m. Thursday, April 20, in the Patricia R. Guerrieri Academic Commons Assembly Hall.

Jeletic joined NASA in 1984, developing orbit, attitude and mission planning ground systems in the flight dynamics organization. His involvement with Hubble began in 1988, when he became science operations manager. In addition to his role with Hubble, he has supported and led activities related to establishing the Hubble follow-on mission's science and operations center, the James Webb Space Telescope and proposals for advanced X-ray telescope missions.

In the past 33 years, Jeletic has earned seven NASA innovation awards, and 14 agency and center group achievement awards, as well as a NASA Exceptional Service award. He has appeared in The Washington Post and USA Today, and on CBS News, FOX News and National Public Radio. The National Geographic Society profiled him in a video for Hubble's 25th anniversary.

Sponsored by the SU Honors College, admission to his talk is free and the public is invited. Light refreshments will be served.

For more information call 410-677-6556 or visit the Honors College website at www.salisbury.edu/honors.