Tuesday, October 3, 2017
SU's Adventures in Ideas Presents 'The Reformation: a Revolution that Changed the Western World' Nov 4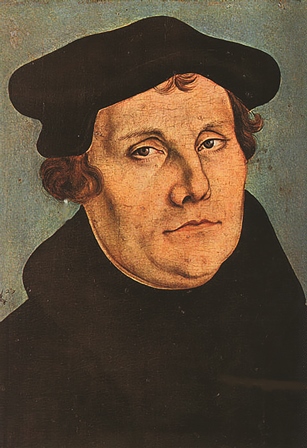 SALISBURY, MD---On October 31, 1517, Martin Luther famously nailed his 95 theses to the door of the All Saint's Church in Wittenberg, Germany, starting a chain of events that changed the face of Europe and continues to influence the world in the 21st century.

Salisbury University's Adventures in Ideas: Humanities series commemorates the 500th anniversary of that event with the presentation "The Reformation: a Revolution that Changed the Western World" 10 a.m.-3 p.m. Saturday, November 4, in Conway Hall Room 179.

Drs. Jennifer Liston of SU's Art Department and Kristen Walton of the History Department explore the art, culture, politics and society of the 16th-century reformations, from Luther and Christian theologian John Calvin, to artists Albrecht Dürer and Jacopo Tintoretto.

Sponsored by SU's Charles R. and Martha N. Fulton School of Liberal Arts and the Whaley Family Foundation, cost is $30, including a continental breakfast and lunch. Advance reservations are required. The public is invited.

To RSVP call 410-543-6450 or email Donna Carey at dmcarey@salisbury.edu. For more information visit the SU website at www.salisbury.edu.