Friday, February 2, 2018
SU Middle East Film and Culture Society Presents Film Screenings This Spring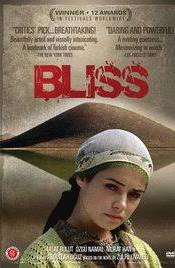 SALISBURY, MD---Salisbury University's Middle East Film and Culture Society hosts three film screenings this semester.
Movies begin with the 2007 Turkish film Bliss (Mutluluk) 6 p.m. Tuesday, February 13, in Henson Science Hall Room 243. The film tells the story of a young rape victim, condemned to death to salvage her family's honor, who escapes to a seaside town with the man tasked with her execution.
The Academy Award-nominated Timbuktu (France, 2014) is shown 6 p.m. Tuesday, March 13, also in Henson Science Hall Room 243. The movie follows the lives of a cattle herder and his family as their peaceful world changes drastically as a result of the Jihadist-ruled Timbuktu, Mali, not far from their farm.
The series concludes with Theeb (United Arab Emirates, 2015) at 6 p.m. Tuesday, April 17, in Conway Hall Room 153. The movie centers on a young Bedouin boy in the Ottoman province of Hijaz who experiences a greatly hastened coming-of-age as he embarks on a perilous desert journey to guide a British officer to his secret destination during World War I.
Admission is free and the public is invited. For more information call 410-543-6030, email Dr. Emin Lelic at exlelic@salisbury.edu or visit the SU website at www.salisbury.edu.