Friday, June 15, 2018
SU Summer Carillon Concert Features The Treblemakers June 28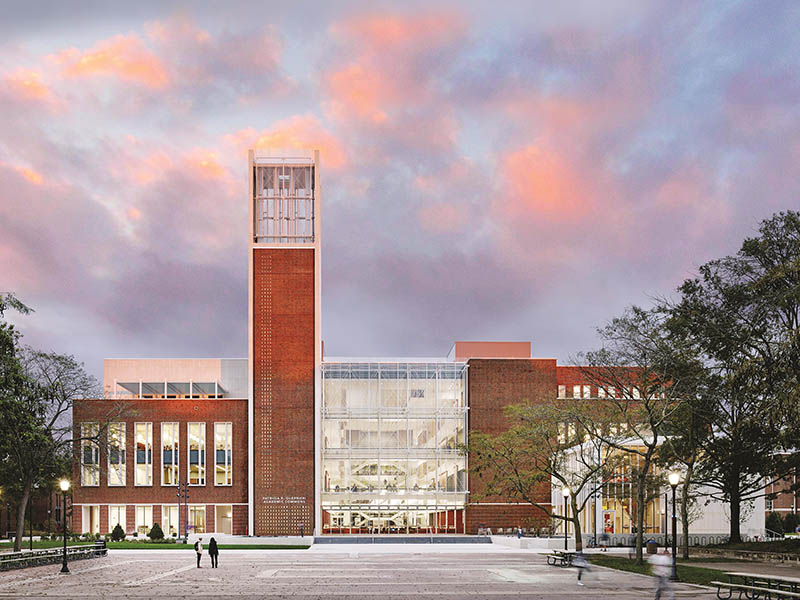 SALISBURY, MD--What does summer sound like? Two of America's most distinguished carillonneurs will give their answer with a concert on Salisbury University's Brown and Church Carillon, Thursday, June 28, at 7 p.m. The SU performance is free, held rain or shine, and the public is invited to bring blankets, lawn chairs, a picnic dinner, and enjoy the sounds of summer from Red Square.
The one-hour program, which opens with Sousa's "Stars and Stripes Forever," includes a tribute to Leroy Anderson (e.g. "Jazz Pizzicato," "The Typewriter" and "Fiddle Faddle") and perennial favorites by Mozart ("Eine Kleine Nachtmusik"), Sondheim ("Send in the Clowns"), Leonard Cohen ("Hallelujah"), and Kabalewsky ("Comedian's Gallop"). Also featured are works composed for the carillon by Frank DellaPenna and Geert D'hollander.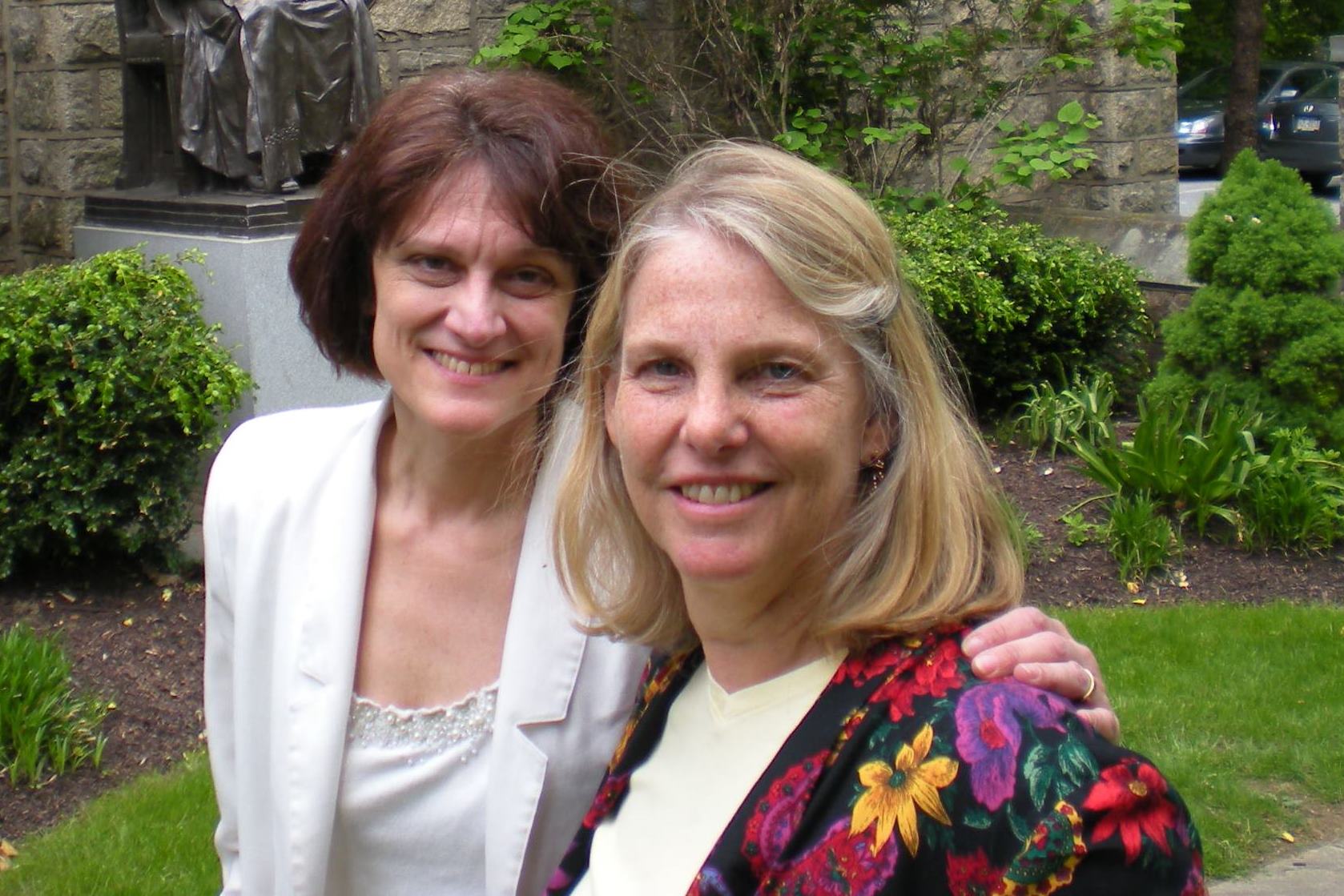 Afterward, there will be tours of the carillon tower. The public may see the keyboard, and talk to guest artists Lisa Lonie and Janet Tebbel.
"This will be the first performance of four-hand carillon music on our instrument," said Dr. William Folger, co-chair of the Department of Music, Theatre and Dance. "We are happy to have Lisa and Janet as guests, performing solo and in tandem."
Good friends and colleagues, the duo has performed off and on for a quarter of a century as The Treblemakers. They have appeared in many carillon festivals and summer series throughout North America and Europe including the prestigious International Carillon Festival at Bok Tower Gardens, FL (2017). In 2014 they represented the Guild of Carillonneurs in North America (GCNA) at the World Carillon Federation congress in Belgium, performing a duet recital. Thereafter, they embarked on an extended tour of the Netherlands, concertizing on a variety of modern and historical carillons, one of which dated to 1659.
Both have distinguished musical backgrounds and have held GCNA leadership positions. Lonie is the carillonneur of Princeton University, St. Thomas' Church, Whitemarsh, PA, and Church of the Holy Trinity (Philadelphia) which houses the oldest carillon (1882) in North America. A graduate of Penn State University, she is known for her musical wit and creative programming. Lonie is a frequent solo recitalist throughout the U.S., Canada, and Europe and has performed for the American Guild of Organists. She is a featured performer on Princeton Carillon, Class of 1892 CD and on the NBC television special Ringing in the Holidays at Longwood Gardens. Over 10,000 copies of her CD, The Bells of Christmas at Longwood Gardens, have been sold.
Tebbel is a carillonneur in the historic Germantown section of Philadelphia for the First United Methodist Church and its 50-bell Taylor carillon, and the Miraculous Medal Shrine, with a 47-bell Paccard/Bigelow carillon. She began her carillon studies at the University of Michigan and earned a master's degree in organ at the Eastman School of Music. She also spent a year at the Royal Carillon School in Belgium, studying with Piet van den Broek. She too is a recitalist throughout North America and Europe.
Less than a year old, the Brown and Church Carillon was dedicated in September 2017. It was made possible by a $2.4 million gift by Delaware entrepreneur Bill Church, in memory of his late partner Sam Brown. It is the only traditional carillon at a university campus in Maryland.
For more information, visit the SU website at www.salisbury.edu or call 410-543-6030.
About the Brown and Church Carillon
The Brown and Church Carillon is the first traditional carillon at a university in Maryland, the third one in the state. According to Rick Watson of the Guild of Carillonneurs in North America, only 184 true carillons are spread across all of the North American continent. The total weight of the completed SU instrument, including its 48 bells, is estimated at over 20 tons. A special crane had to be brought across the Chesapeake Bay Bridge to lift its 16-ton supporting cap. Because of the cost of large instruments such as this, and because of the necessity of a very substantial tower in which to house them, few carillons of this size are installed, Watson said.
The SU instrument was made possible by a $2.4 million gift from Delaware entrepreneur Bill Church, given in memory of his late partner Sam Brown, both music lovers. The two largest bells were cast at London's Whitechapel Bell Foundry, which also made the original Liberty Bell and Big Ben. The company closed in 2017 after more than five centuries in operation.
The remaining 46 bells were cast at Meeks, Watson & Co., of Georgetown, OH, an hour southeast of Cincinnati. Meeks, Watson is the largest manufacturer of carillon bells in the country. Seventy-one-year-old Richard Watson, who designed the instrument, is one of the few to be tuning carillon bells in the U.S.
The smallest bell weighs just over 16 pounds, giving the instrument a four-octave range at concert pitch. There are only a couple dozen similar ones in the country, Watson said.
"As a traditional, true carillon, the Salisbury instrument is played from a direct, mechanical keyboard. The keyboard has 48 manual keys or 'batons' corresponding to the 48 bells; these are played by depressing them with a loosely clenched fist," he said.
Like an organ, the keyboard also has extensive foot pedals. "The pedals provide an easier way of playing the bass bells, with their heavier touch," he added.
Five years in planning, preparation and construction, the carillon caps the Patricia R. Guerrieri Academic Commons (GAC), a $117 million, 221,000 square foot award-winning complex with a state-of-the-art library. Located in the heart of SU, its 147-foot-tall carillon tower is the highest point on campus and is believed to be the tallest enclosed structure in Wicomico County.
According to Bryan Irwin of Sasaki Associates, architects for the GAC, "The carillon tower is a powerful symbol for Salisbury University … As for the carillon itself … we love how it serves as a counterpoint to the state-of-the-art technology of the Academic Commons and a reminder of certain truisms: the importance of craft and craftsmanship, the value of traditions … and the ability of music to unify a community."