Monday, August 7, 2017
Chesapeake Bay Roasting Company Kiosk Announced for Guerrieri Academic Commons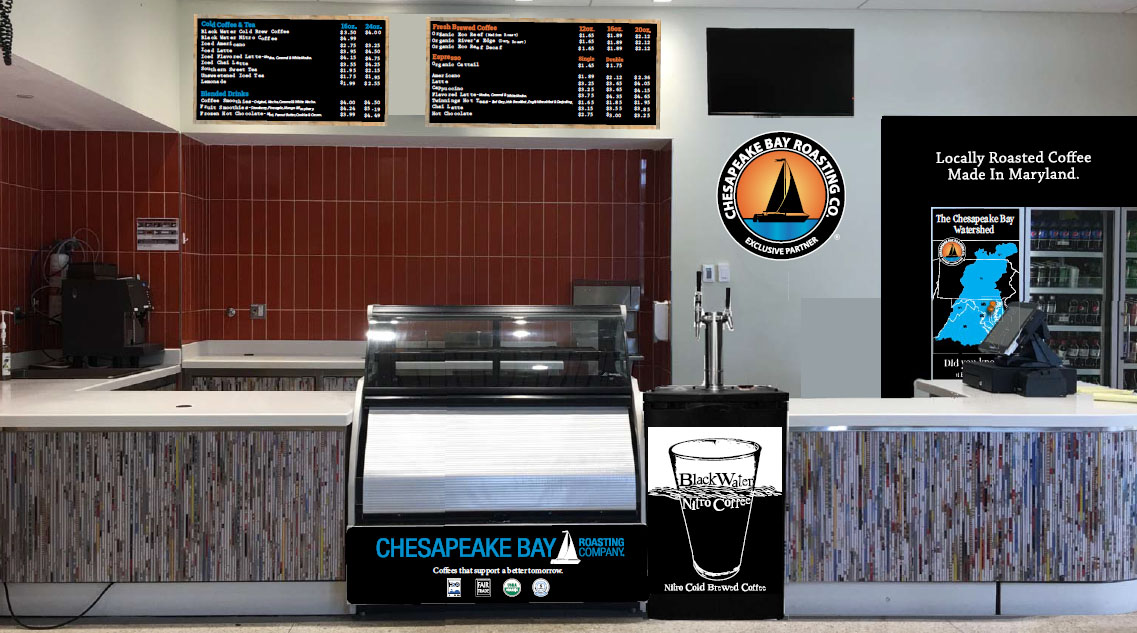 SALISBURY, MD---Salisbury University has announced the Chesapeake Bay Roasting Company (CBRC), based in Crofton, MD, as its coffee partner for the Patricia R. Guerrieri Academic Commons.

"The Chesapeake Bay Roasting Company offers an enhanced, high-quality coffee program that rivals the best national and local brands," said Owen Rosten, director of University Dining Services. "Its local and sustainability program aligns with campus and community preferences, and its leadership have connections to SU."

"We are excited and proud to be exclusive partners with Salisbury University," said CBRC founder Rick Erber, whose daughter will attend SU as a freshman this fall.

In addition to traditional hot coffee, the CBRC kiosk will serve cold-brewed and nitrogen-infused coffee on tap. (Nitrogen, an emerging trend among baristas, gives the beverage a smoother texture.) Bakery items, hot breakfast sandwiches, salads, wraps, parfaits and pre-packaged items also will be among the offerings.

In addition to serving coffee on campus, Chesapeake also will provide educational opportunities. An advocate of fair trade; ethically sourced ingredients; and sustainable production, sourcing and packaging, the company's H2O initiative contributes financially and engages students with organizations that make a measurable impact toward the Chesapeake Bay's health.

The new kiosk also will provide employment opportunities for students through University Dining Services.

While this will be CBRC's first venue at an Eastern Shore university, it is no stranger to college campuses in and around Maryland. Institutions including Johns Hopkins, Goucher and Gallaudet universities, as well as Lafayette College and the Georgetown University Law Center also feature its coffee.

The CBRC kiosk will replace the Rise Up Café, which closed earlier this summer following a limited agreement with the University.

For more information call 410-543-6030 or visit the SU website at www.salisbury.edu.