Tuesday, May 8, 2018
Dr. Taehyun Nam Presents 'Understanding Rocket Man' May 14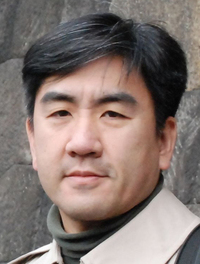 SALISBURY, MD---Dr. Taehyun Nam of Salisbury University's Political Science Department discusses the political situation in the Korean peninsula during the presentation "Understanding Rocket Man: The Two Koreas, Trump and Nuclear Weapons."
His talk is 5 p.m. Monday, May 14, in the Great Hall of Holloway Hall.
During the lecture, Nam provides analysis of the current political climate, what North Korea may want and whether President Trump can triumph over North Korean president Kim Jong-un when the two meet.
Sponsored by the Political Science Department and International Studies Program, admission is free and the public is invited. For more information call 410-543-6430 or visit the SU website at www.salisbury.edu.