Tuesday, April 11, 2017
Ernie Bond Memorial Book Drive Apr. 22-May 20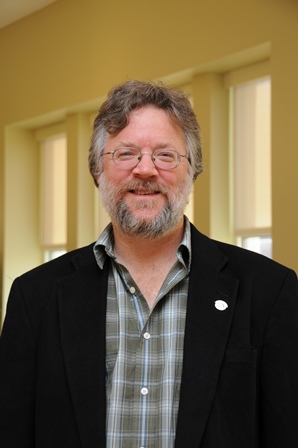 SALISBURY, MD---Salisbury University teacher education professor Ernie Bond was a respected faculty member on campus and a lauded international authority on children's literature.

The founder of SU's Children's and Young Adult Literature Festival and former chair of the University's Teacher Education Department, Bond died unexpectedly last September. Seven months later, Salisbury community members are remembering him in a way he likely would have approved: making books more available to children.

As part of the inaugural Salisbury Book Festival, organizers host an Ernie Bond Memorial Book Drive from April 20-May 20.

Community members are asked to donate new and used children's books for reading levels from birth through age 13 (with an emphasis on birth through age 9), or make a donation toward the purchase of volumes in English and other languages. Books collected will be donated to area schools and non-profit organizations for distribution to children in need.

Drop-off locations throughout the city include SU's Patricia R. Guerrieri Academic Commons Library Service Desk, Curriculum Resource Center (Conway Hall Room 226), Wicomico Public Library branches, Barnes & Noble Booksellers and Arthur W. Perdue Stadium.

Donors also have the opportunity to contribute during several festival events, including:

• Saturday, April 22 – Children's and Young Adult Literature Festival, SU Curriculum Resource Center ($35 admission)

• Saturday-Sunday, April 22-23 – Barnes & Noble Booksellers book fair

• Saturday, May 20, 10 a.m.-4 p.m. – Book Lovin' Block Party, Downtown Salisbury

Bond was a member of The Children's Book Guild, United States Board on Books for Young Readers, National Council of Teachers of English, and State of Maryland Reading Council, among others. Internationally, he served as a jurist for the prestigious Hans Christian Andersen Award.

He published the textbook Literature and the Young Adult Reader and co-authored chapters for two editions of Harry Potter's World: Multidisciplinary Critical Perspectives. He also served on selection committees for The Nature Generation's Green Earth Book Awards, as well as the Outstanding International Children's Book Awards.

In 2007, Bond was named Maryland Professor of the Year by the Carnegie Foundation for the Advancement of Teaching and Council for Advancement and Support of Education. He also earned the University System of Maryland's highest faculty honor, the Regents' Award for Excellence in Teaching.

For more information call 410-543-6030 or visit the SU website at www.salisbury.edu.