Tuesday, April 24, 2018
Governor Hogan Honors President Dudley-Eshbach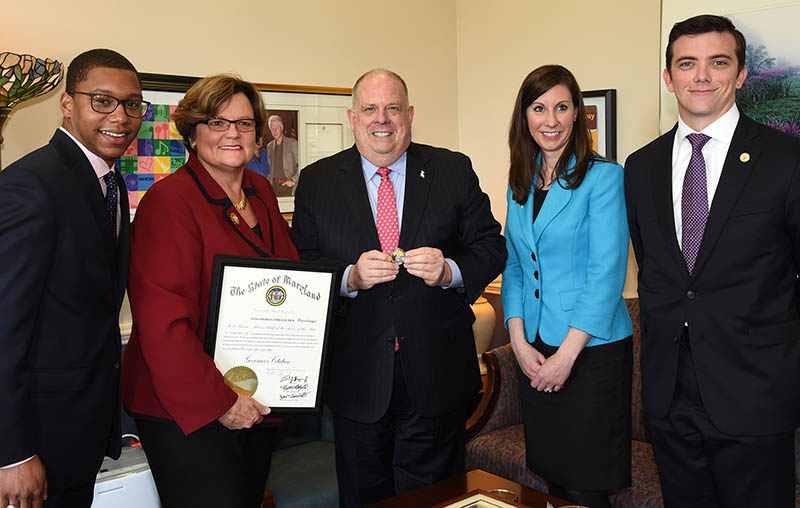 SALISBURY, MD---Maryland Governor Larry Hogan recently honored Dr. Janet Dudley-Eshbach for her "transformational leadership and over 18 years of dedicated service as president" of Salisbury University.
Accompanied by two SU alumni — Jeannie Haddaway-Riccio '99, Governor's Office deputy chief of staff; and Colin Sweetin '17, special assistant to the Governor — Hogan lauded Dudley-Eshbach for her "commitment to improving the lives of students and all Marylanders" and "strategic vision that has served the citizens of Salisbury, Wicomico County and the State of Maryland."
Presenting her with a citation, Governor's Medallion and Governor's Office necklace, Hogan noted she was the first woman president of SU and wished her well as she entered her next phase of public service.
Pictured, from left, are Eli Modlin, SU deputy chief of staff and deputy chief of staff and director of government and community relations; Dudley-Eshbach; Hogan; Haddaway-Riccio; and Sweetin.