Thursday, March 29, 2018
'Human Nature' Student Art Exhibit at SU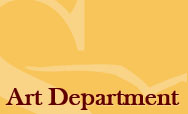 SALISBURY, MD---Works by Salisbury University junior art major Maggie Delaney of Silver Spring, MD, are on display during the exhibit "Human Nature" from April 9-20 at Gallery 303, 303 W. College Ave.
A reception is 5-7 p.m. Friday, April 13.
The exhibit, Delaney's SU Honors College creative project, explores the interaction between humans and nature. Jinchul Kim of the Art Department serves as faculty advisor.
Admission is free and the public is invited. For more information call 410-543-6270 or visit the SU website at www.salisbury.edu.