Thursday, August 31, 2017
Multiple Dimensions of Inequality Lecture Discusses Human Trafficking September 28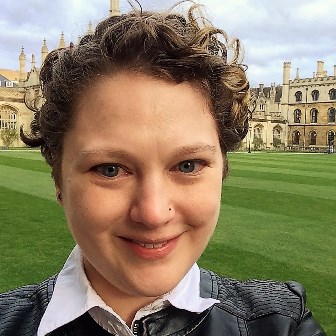 SALISBURY, MD---Dr. Jennifer Lobasz of the University of Delaware (UD) is this semester's "Multiple Dimensions of Inequality" lecturer at Salisbury University.

She delivers the talk "Trafficking is Problematic: the Social Construction of Human Trafficking" 6 p.m. Thursday, September 28, in Perdue Hall's Bennett Family Auditorium.

Lobasz explains what it means to treat human trafficking and modern-day slavery as social constructions, and how constructivist points of view may lead to better research, policies and outcomes.

An assistant professor in UD's Political Science and International Relations and Women and Gender Studies departments, Lobasz has published articles including "Beyond Border Security: Feminist Approaches to Human Trafficking," in the Routledge book Gender and International Security.

She also has served as a panelist on human trafficking for the United Nations Association of Minnesota and the University of Minnesota Institute for Global Studies, and participated in a National Institute of Justice Experts Working Group sponsored by the U.S. Department of Justice.

Sponsored by the Political Science and Sociology departments, Charles R. and Martha N. Fulton School of Liberal Arts, and Institute for Public Affairs and Civic Engagement (PACE), admission is free and the public is invited.

For more information call 410-543-6030 or visit the SU website at www.salisbury.edu.