Tuesday, August 22, 2017
SU Art Galleries Presents 'Embarrassed of the Whole' August 28-October 14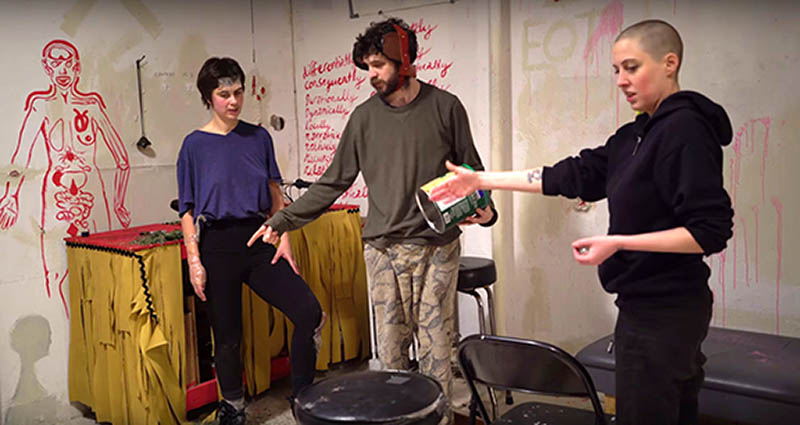 SALISBURY, MD---Salisbury University Art Galleries presents "Embarrassed of the Whole" an exhibition by Panoply Performance Laboratory (PPL) August 28-October 14 at the Electronic Gallery, Conway Hall Room 128.

A performance art workshop in connection with the exhibit is 3-6 p.m. Wednesday, September 27 (pre-registration is recommended). A performance is 5:30 p.m. Thursday, October 5. Both are in Conway Hall Room 317.

Through the exhibit, Brooklyn, NY-based performance collective PPL, led by Esther Neff and Brian McCorkle, presents an interactive iteration of its current "opera of operations."

"Embarrassed of the Whole" is a three-part opera generated over three years, culminating this fall as a live opera and in the form of this exhibition and accompanying live workshop and performance.

"Embarrassed of the Whole" uses a wide variety of social and interactive forms to investigate aspects of holism (social engineering, cybernetic governance and forms of "big picture" thinking), personal righteousness and political consciousness. Part I of the project took place via modes of collective ideation, involving a 30-day tour of relational performances across the U.S., interviews and "focus workshops" with individuals.

Phase II took place throughout February 2017 in New York, involving 60-plus individual performances (or "operations") generated directly by online and in-person users via forms of online survey and live surveillance.

This exhibition (as part of Phase III) involves several interaction stations, including a survey that spits out a "receipt" on which is printed an answer to the question "What Should I Do?" and three interactive sonic "towers."

"We are asking 'How do individual persons have agency in construction of social and political operativities?' 'How so might we dismantle the objectivist, functionalist and mimetic conceptions that have constructed apartheids and other forms of holistic governance?' and 'To what effect are surveys, analyses, and surveillances?'" the artists said.

Three banners with the words "How," "how so" and "to what effect" preside over the exhibition.

Gallery hours are 10 a.m.-5 p.m. Monday-Thursday, noon-4 p.m. Friday-Saturday. Sponsored by SU Art Galleries, admission is free and the public is invited.

For more information call 410-548-2547 or visit the SU Art Galleries website at www.salisbury.edu/universitygalleries.