Friday, May 12, 2017
SU Art Galleries Presents 'Living on the Land' Exhibit June 1-August 5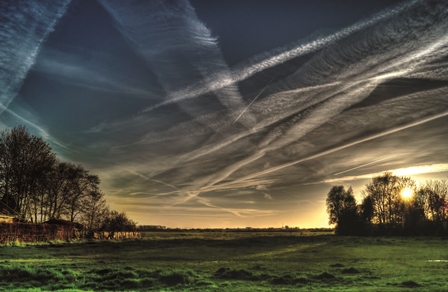 SALISBURY, MD---Guest Curator Jayme McLellan offers an exhibition presenting diverse perspectives on the relationship to the land on which humans live for the exhibit "Living on the Land" June 1-August 5 at the Salisbury University Art Galleries Downtown Campus.

An opening reception is 5-7 p.m. June 16 during the Salisbury Arts & Entertainment District's monthly 3rd Friday celebration in downtown Salisbury. A reception with McLellan, founder of Civilian Art Projects and cofounder of Transformer in Washington, D.C., is 5-7 p.m. July 21, during that month's 3rd Friday event.

Artists include Colby Caldwell, Hasan Elahi, Margo Elsayd, Eve Hennessa, Peter Garfield, Amber Robles-Gordon, Rachel Schmidt, Noelle Tan and Curtis Woody. Their works consider the cyclical nature of life and death; obligations of humankind to connect, heal and grow thoughtful and engaged communities; and power disparities in contemporary culture, including the legacy of slavery on the Eastern Shore.

Their projects also explore the remnants of stories and traces of history left behind in objects, ideas and situations, as well as a shared obligation to protect the environment and heal the land.

The artists work in a variety of media, including black-and-white and color photography, site-specific installation, video, sculpture, painting and more. For "Living on the Land," they also provide unique opportunities for interaction. One, for example, will build a medicine wheel to heal the land, while another will engage with a local youth group.

The exhibit also features works from Salisbury community artists, reflecting on the theme of what it means to live on the land.

Sponsored by SU Art Galleries, admission is free and the public is invited. The gallery is open by appointment and during special downtown events.



For more information call 410-548-2547 or visit the SU Art Galleries website at www.salisbury.edu/universitygalleries.