Wednesday, January 10, 2018
SU Celebrates African American History Month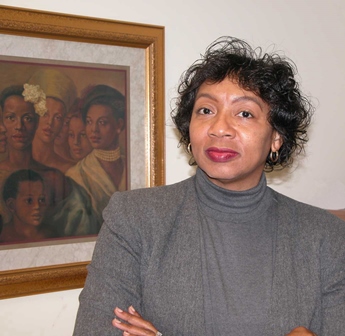 SALISBURY, MD---From the dedicated military service of African Americans of the colonial period to today, to the moving worship and poetry of wartime, and heroism of civil rights movement leaders, Salisbury University celebrates the national African American History Month theme "African Americans in Times of War" in February – and beyond.
Events are in the Wicomico Room of the Guerrieri Student Union unless otherwise noted.
This year's national theme is "African Americans in Times of War." Historian and author Ronit Stahl of the University of Pennsylvania discusses one aspect of this topic in her presentation "Pride and Prejudice: African American Chaplains at War" on Thursday, February 1. Her book Enlisting Faith: How the Military Chaplaincy Shaped Religion and State in Modern America was published by Harvard University Press last year.
Dr. Clara Small, SU history professor emeritus, keynotes the series with the presentation "A Proud History: Delmarva's Colored Civil War Troops" on Thursday, February 8. Small is the co-author of Men of Color to Arms! Manumitted Slaves and Free Blacks from the Lower Eastern Shore of Maryland Who Served in the Civil War and They Wore Blue and Their Hearts Were Loyal: the United States Colored Troops of Dorchester County, Maryland, among other collections of African American history.
Stahl and Small both speak at 7 p.m. in Perdue Hall's Bennett Family Auditorium.
University Dining Services' annual soul food dinner, featuring the Bernard Sweetney Quartet, is 4:30-7:30 p.m. Friday, February 9, in the Commons. Cost is $13.50, $8.15 for children 6 and under.
That evening, the SU Gospel Choir presents the concert "Cultural Songs and Spoken Word" at 7 p.m.
The award-winning documentary Another Brother, offering a snapshot of African American Vietnam War veteran and political activist Clarence Fitch, is screened 7 p.m. Thursday, February 15. A discussion with Drs. April Logan and Aston Gonzalez, co-chairs of SU's African American History Month Committee, follows.
February closes with a panel discussion, "The Cambridge Uprising: Looking Back, Moving Forward," focusing on events in Cambridge, MD, in the 1960s, 7 p.m. Tuesday, February 27.
Events culminate with the presentation "An Evening with Civil Rights Leader Diane Nash" 7 p.m. Wednesday, March 28, in the Guerrieri Academic Commons Assembly Hall. Nash was a driving force in the first successful campaign to integrate lunch counters (in Nashville), the Freedom Riders, the Student Nonviolent Coordinating Committee, the Alabama Voting Rights Project and the Selma Voting Rights Movement.
SU's African American History Month celebration is sponsored by the SU African American History Month Committee; offices of the President, Provost, and Charles R. and Martha N. Fulton School of Liberal Arts Dean; Multicultural Student Services Office; Fulton Public Humanities Initiative; SU Honors College; English, History and Social Work departments; Cultural Affairs Office; University Dining Services; Social Justice, Equity and Teaching Transformation of SU Faculty Learning Committee; Edward H. Nabb Research Center for Delmarva History and Culture; Institute for Public Affairs and Civic Engagement (PACE); and Writers on the Shore.
Admission is free unless otherwise noted. The public is invited. For more information call 410-548-3836 or 410-543-8106, or visit the SU website at www.salisbury.edu.