Wednesday, April 25, 2018
SU Earns 'Marks of Distinction' for Climate Leadership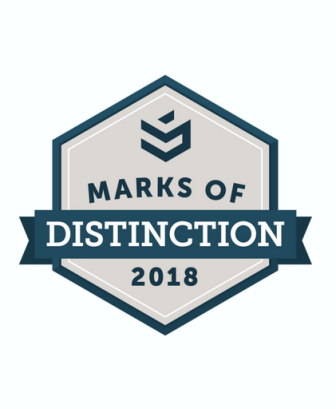 SALISBURY, MD---When Salisbury University President Janet Dudley-Eshbach joined leaders from more than 400 institutions in signing the American College and Presidents' Climate Commitment in 2007, she pledged SU would take steps to reach a goal of zero net greenhouse gas emissions by 2050.

More than a decade later, the University has made significant progress, according to Second Nature, the network that oversees the initiative. SU recently earned the organization's "Marks of Distinction" for reducing its carbon footprint by 25 percent and sourcing more than 50 percent of its electricity from renewable energy sources in the past decade.

"For years, signatory institutions have shared their knowledge by developing climate action plans and submitting annual progress evaluations," said Andrea Smith of Second Nature.
"Until now, this information has never been used to recognize the accomplishments of individual schools. The Marks of Distinction recognize schools according to key performance indicators that demonstrate climate leadership."
Recent initiatives at SU include a new solar parking canopy, opened last fall, which generates enough electricity annually to power three SU residence halls. In February, the University launched a bike share pilot program with SPIN of San Francisco, which provides students (and, in partnership with the City of Salisbury, community members) with easier access to bicycles, giving them an alternative to motor vehicle travel on and off campus.
For more information call 410-543-6030 or visit the SU website at www.salisbury.edu.