Wednesday, May 10, 2017
SU Student Film Society Hosts Annual Film Festival May 12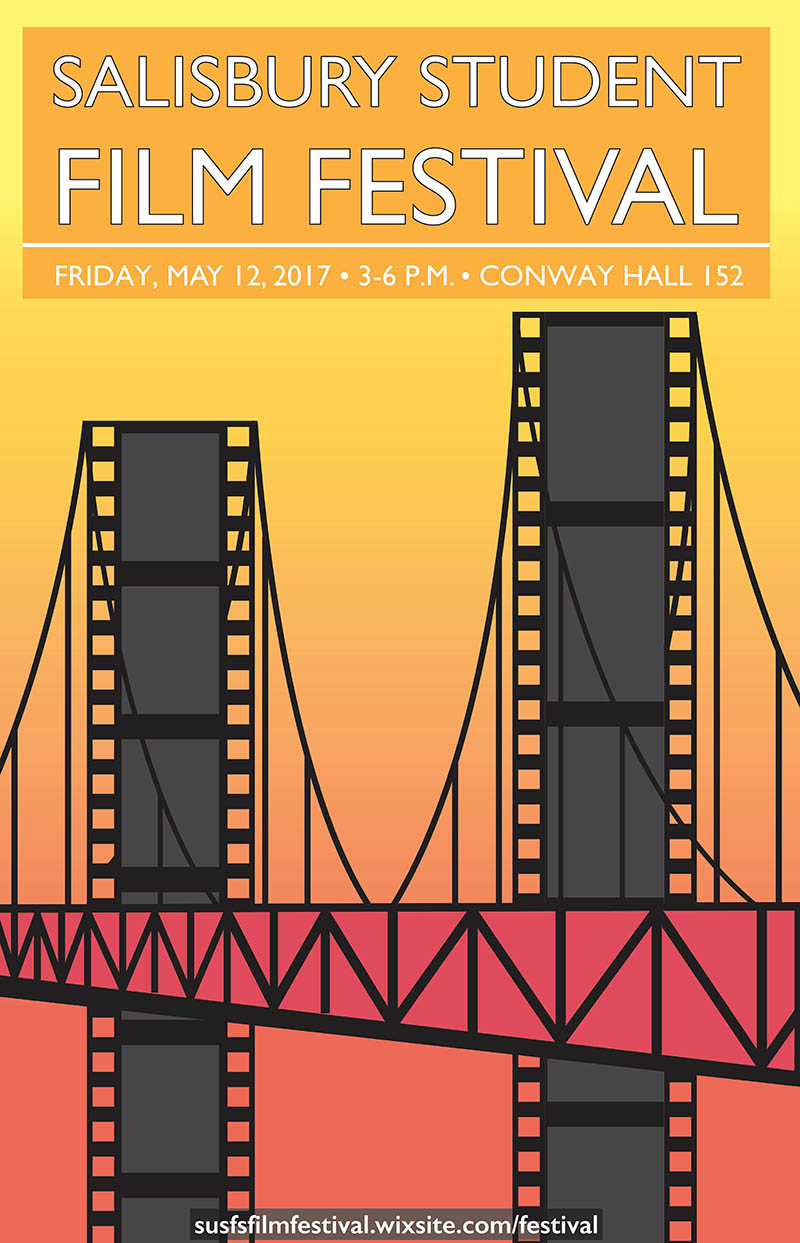 SALISBURY, MD---The Salisbury University Student Film Society hosts the annual SU Film Festival 3-6 p.m. Friday, May 12, in Conway Hall Room 152.

Short films in the series are directed by young filmmakers in the U.S. and beyond. This year's selections include:

• Choices by Austin Rodgers, Hillsboro High School, OR – This short thriller follows Alex, a young man faced with an ultimatum when he can no longer afford to keep his brother, who has a cognitive disability, in an institution.

• Leadbeater by Tyler Peterson, Towson University, MD – A dark comedy about romance and millennial beatniks is set among the Baltimore art scene.

• Summer Park by Michael Benko, Beijing Film Academy, China – Two teenagers test the boundaries of a new relationship as they explore an abandoned castle on the outskirts of Beijing.

• Marc Chung Protects His Address by Michael Chan, American Film Institute, Los Angeles – A comedy about a man who buys a pellet gun to protect his home.

• Mousse by John Hellberg, Sweden – Tired of being treated as a second-class citizen, a man named Mousse sets out to rob a small tobacco shop and betting center during the biggest horse race of the year.

• Consensual by Elisa-Sofia Fioretti, School of Visual Arts, New York – College student Mateo attends a party where he unexpectedly must navigate the pressures of drugs, temptation and self-worth.

• I Don't Like Here by Javad Daraei, Iran – A transgendered teenager seeks her true self despite rejection by Iranian society and the inability of her parents to understand.

Admission is free and the public is invited. For more information call 410-543-6030 or visit the event website at http://susfsfilmfestival.wixsite.com/festival.

For more information about SU visit www.salisbury.edu.