Tuesday, March 6, 2018
SU's Girls Innovation Academy Program Expands to Saturdays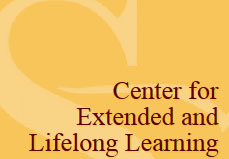 SALISBURY, MD---Salisbury University's Girls Innovation Academy (GIA) summer program has expanded throughout the year.
Educational programs are now scheduled one Saturday each month during SU's spring and fall semesters.
The monthly initiative began last fall, when sessions included a visit to Piedmont Airlines at Salisbury Regional Airport. There, they learned about the business of airline travel, including ticketing, baggage, security, control tower operations, airport codes, scheduling, air traffic control, in-flight safety pilot cockpit controls and mechanics.
Capt. Amy Powers, Piedmont flight instructor, led participants through her experiences as a pilot and selected one, Meeta Agarwal, for a free flying lesson with Bayland Aviation.
"GIA continues to be an amazing experience for my daughter," said Agarwal's mother, Sushma Agarwal. "We, as parents, are always seeking a safe place where children learn, grow, make friends and be themselves. GIA is that place. My daughter has made friends she keeps in touch with and is looking forward to the upcoming summer program."
Piedmont chronicled the experience on its YouTube page, courtesy of intern and SU communication arts student Arthur Lembo: https://www.youtube.com/watch?v=1OZSiPlVQCk&feature=youtu.be
Upcoming GIA Saturday programs this semester include Women's History Month; the U.S.A. Science and Engineering Festival in Washington, D.C.; and mother-daughter relationships.
Sponsored by SU's Center for Extended and Lifelong Learning, registration is free. Advance RSVP is required. Transportation fees may apply for some sessions.
This summer's GIA program will expand to two three-week sessions from June through August, with one focusing on arts and innovation and the other on science and innovation. Registration is $600.
Dr. Chrys Egan, communication arts professor and co-director of SU's Office of Undergraduate Research and Creative Activity, directs the GIA. To register for Saturday or summer programs, visit www.salisbury.edu/cell/kids.html.
For more information call 410-543-6090 or email Molly Riordan at mkriordan@salisbury.edu.