Monday, March 5, 2018
SU's Shipper Gives Testimony to Maryland General Assembly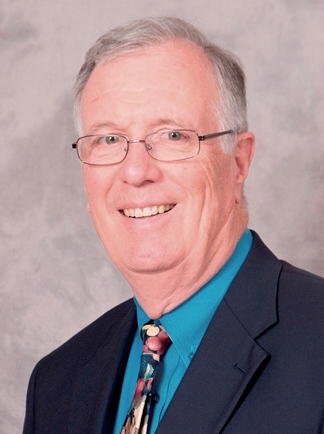 SALISBURY, MD---Dr. Frank Shipper, professor of management in Salisbury University's Franklin P. Perdue School of Business, believes employee ownership of companies "represents a win-win-win-win form of enterprise" for profitability, people, politics and the planet.

He recently shared his views with the Maryland Senate and House of Delegates, testifying in favor of Senate Bill 498 and House Bill 876, which would provide employee-owned firms in the state with tax breaks similar to those offered elsewhere.

"It is only logical that the State of Maryland supports employee ownership. Other states such as New Jersey, Pennsylvania, New York, Ohio, Virginia, and California are doing so," said Shipper. "The two states with which Maryland shares long borders, Pennsylvania and Virginia, have 312 and 302 employee owned companies, respectively. By contrast, Maryland has only 135."

The bills' passage could help enhance the growth of those companies in Maryland, Shipper said. Such firms often produce higher profits; provide increased innovation, productivity and growth; and are less susceptible to recessions, he said. In addition, its employees typically see greater job stability and higher compensation, and many are more willing to adopt sustainable practices on a larger scale than traditional businesses. Overall, employee-owned companies are good for the economy, which often means a greater tax base and more vibrant communities.

"Employee-owned enterprises with a high-involvement culture provide an opportunity where every worker can be an owner, a leader and an entrepreneur. They represent an alternative approach for business that works for all," Shipper said.

In addition to his testimony, Shipper prepared a brochure on employee ownership, which was distributed to members of the Senate Budget and Taxation Committee.

His work in the field of employee-owned businesses is widely recognized. Individuals from over 150 countries have used it in classes and studies. For the past three years, Shipper has presented at the Business Fights Poverty conference at the University of Oxford, England. He also regularly presents at the Beyster Institute at the University of California San Diego and at Rutgers University.

His research also has been referenced by national media, including MSNBC, The Wall Street Journal, and The Huffington Post, and featured on Rutgers University's School of Management and Labor Relations's Curriculum Library for Employee Ownership, the largest global online library on employee ownership.

Shipper has received multiple grants and awards to continue his work, including University System of Maryland's Regents' Award for Excellence in Research, and Rutgers University's prestigious Kevin E. Ruble Fellowship.

For more information call 410-543-6030 or visit the SU website at www.salisbury.edu.