Monday, May 14, 2018
Shipper's 'High-Performance Work Systems' Course Nominated Among World's Best
S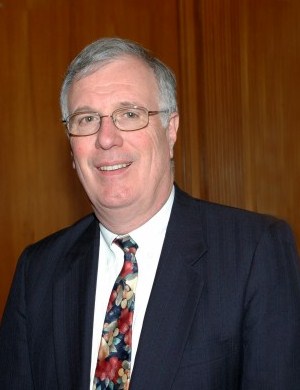 ALISBURY, MD---Salisbury University M.B.A. students learn about the leadership needed to develop human support systems necessary for high-performing businesses in the world market from Dr. Frank Shipper in SU's Franklin P. Perdue School of Business.
Now they can say they learned from one of the best.
Shipper's "High-Performance Work Systems" class was one of 135 worldwide nominated for The Aspen Institute's Idea Worth Teaching Award.
The Washington, D.C.-based educational and policy studies organization bestows the honor annually to "courses working to inspire and equip students to be more thoughtful about their influence as business leaders on the world around them."
In Shipper's course, students learn to recruit, hire, develop, compensate, retain, motivate and lead employees capable of rapid changes and responses in a dynamic environment — skills needed to compete in global business, he said.
Shipper's course was the only one nominated from Maryland. The management professor plans to retire at the end of the current academic year, capping a 40-year career in education. He has taught at SU since 1991.
Other institutions on the list included Harvard, Yale and Cornell universities, the University of Virginia and the Massachusetts Institute of Technology. In all, classes from 16 countries on six continents earned nominations.
For more information call 410-543-6030 or visit the SU website at www.salisbury.edu.