Monday, April 9, 2018
Author Marie Rundquist Presents 'Cajun by Any Other Name' Thursday, April 19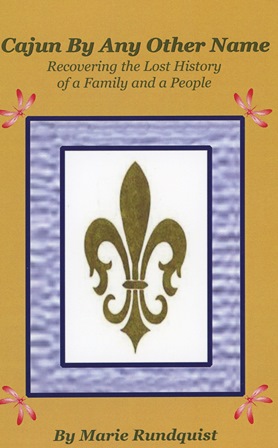 SALISBURY, MD---Marie Rundquist thought she knew who she was — until a DNA test turned her conceptions upside down.
The author wrote about her experience and the search to unearth details of her heritage in the book Cajun by Any Other Name: Recovering the Lost History of a Family and a People.
She discusses that research during the presentation "Cajun by Any Other Name" Thursday, April 19, at Salisbury University. Her talk is 7 p.m. at the Patricia R. Guerrieri Academic Commons Assembly Hall.
In addition to telling her story, Rundquist explores the fate of Acadians settling in the Chesapeake region after being displaced from Canada during the French and Indian War. Their journey is memorialized on a Maryland Historical Trust marker in nearby Princess Anne, MD.
Sponsored by SU's Edward H. Nabb Research Center for Delmarva History and Culture, admission is free and the public is invited. For more information call 410-543-6312 or visit the SU website at www.salisbury.edu.