Thursday, May 3, 2018
SU Students Named Maryland Teachers of Promise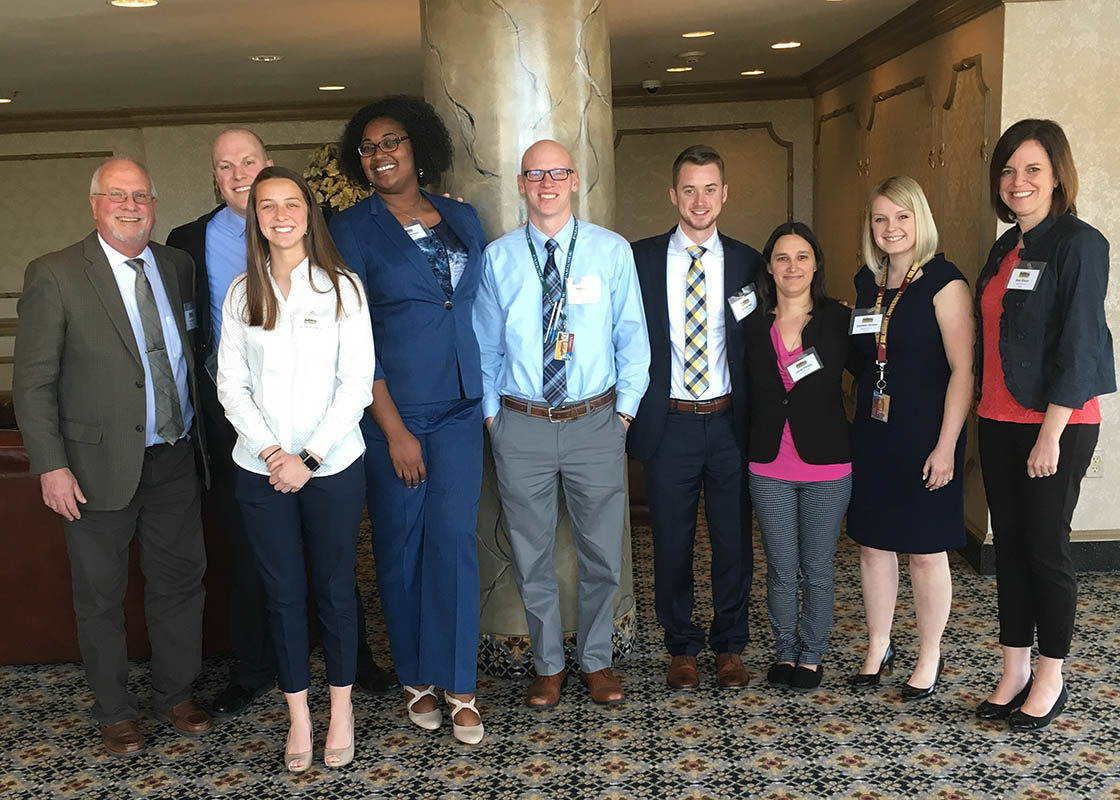 SALISBURY, MD---Seven soon-to-be graduates of Salisbury University's Samuel W. and Marilyn C. Seidel School of Education recently were recognized as Teachers of Promise by the Maryland State Department of Education (MSDE).
Honored were seniors Saylor Guy (B.S. Earth Science); Elizabeth Harman (B.S. Elementary Education); Lauren Hitchens (B.S. Physical Education); Derrick May (B.S. Elementary Education); Lorelei Phillips (B.S. Early Childhood Education); and Dionte Weldon (B.S. Early Childhood Education); as well as graduate student Matt Cameron (M.A.T. History).
"Each student has excelled academically at SU and was nominated by their internship supervisor for their fine work in their placements," said Paul Gasior, coordinator of field experience at SU.
The day-long MSDE program, held in Baltimore, matches graduating students who intend to teach in Maryland with mentors who are current or former Teachers of the Year from school districts across the state.
"These mentors were present on Friday to have lunch discussions with our interns, and they will be available to help them before their first year of teaching, acting as a sounding board, set of ears or advisor," Gasior said.
According to MSDE, the annual Teachers of Promise Program capitalizes on the expertise of award-winning teachers by matching them with the state's most promising pre-service college and university graduates. Mentor and protégé work together online during the spring and summer transition period until the new teachers are placed in their schools.
SU has been honored nationally for its Professional Development School partnerships, which give teaching candidates valuable experience before they enter their own classrooms.
Pictured, from left, are Paul Gasior, SU coordinator of field experience; SU students Matt Cameron, Lauren Hitchens, Dionte Weldon, Saylor Guy, Derrick May, Lorelei Phillips and Elizabeth Harman; and Sara Elburn, SU regional PDS program manager.
For more information call 410-543-6030 or visit the SU website at www.salisbury.edu.