Friday, May 11, 2018
SU Junior Earns Gilman Scholarship to Scotland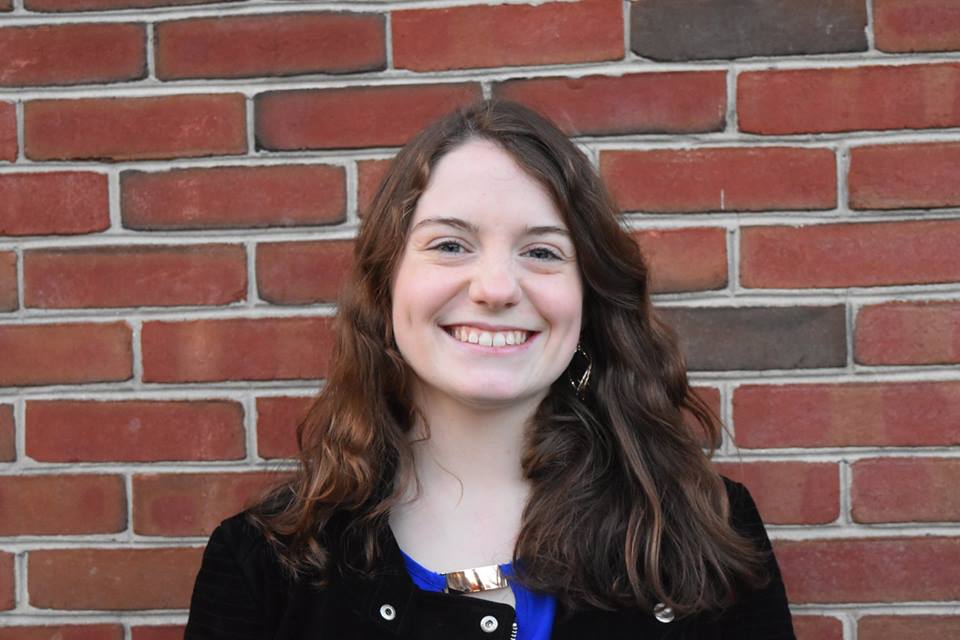 SALISBURY, MD---Salisbury University junior Mollie Jewell will study global disease at the University of Glasgow in Scotland this summer as a recipient of the prestigious Benjamin A. Gilman International Scholarship.

"I will be taking Bioscience for Global Disease, a lab course that explores primary literature and research techniques in areas such as oncology, infectious disease, stem cells or cardiology," said Jewell, a biology major and chemistry minor from Galena, MD. "It seems too good to be true to get to explore Scotland and study biology for a month."

Jewell said her decision to apply for the Gilman stemmed from a family tragedy.

"My father passed away last May, and he had always wanted me to travel and study abroad," she said. "He spent part of his high school years in Paris. He wouldn't have wanted me to give up this opportunity. He had been so excited when I first told him I was thinking about applying."

Jewell added that both of her parents' families have roots in the United Kingdom, so she wanted to immerse herself in the culture of her ancestors, and experience the architecture and rich history of Scotland.

Follow-up service projects are required for Gilman recipients. Upon returning, Jewell, who has a chronic illness, plans to work with one of her doctors at Mt. Washington Pediatric Hospital in Baltimore to plan a seminar for psychologists in his department. The topic? Helping prepare students with chronic illnesses to take opportunities, like the Gilman.

"I am thrilled to be a Gilman scholar because I can give back by encouraging other students apply for opportunities that they may not think they can have," she said.

A member of SU's Honors College, Jewell also expects the class will help her build her Honors thesis by giving her a broad foundation in the biological mechanisms of diseases, as well as presentation and lab experience. While abroad, she also hopes to visit places beyond Scotland, including London, Wales and Dublin, and tour universities including the University of Cambridge to explore postgraduate programs.

Jewell is an Honors student ambassador and an editor of its magazine, The Saunterer. She also is the outreach coordinator for the SU chapter of the American Society of Biochemistry and Molecular Biology. She credits the Honors College, Center for International Education (CIE) and Nationally Competitive Fellowships Office (SNCFO) with helping her seek this opportunity. Additionally, the Dean's Office of the Richard A. Henson School of Science and Technology is supporting her travel costs.

Dr. Kristen Walton, SNCFO director, said the Gilman is the perfect scholarship for students who want to study abroad. Over 25 from SU have earned it since 2008.

Sponsored by the U.S. Department of State, the Gilman aims to diversify the kinds of students who study abroad and the places they travel. Programs must be at least four weeks. Preference is given to Pell Grant recipients, minorities, first-time travelers and those studying outside Western Europe and Australia, or enrolled in science, technology, engineering and math (STEM) fields. Interested students may contact Walton at kpwalton@salisbury.edu or Dr. Brian Stiegler, assistant provost for international education, at bnstiegler@salisbury.edu. For more information, visit www.salisbury.edu/nationalfellowships or www.salisbury.edu/INTLED.