Friday, May 11, 2018
Salisbury Youth Orchestra Performs Annual Spring Concert May 17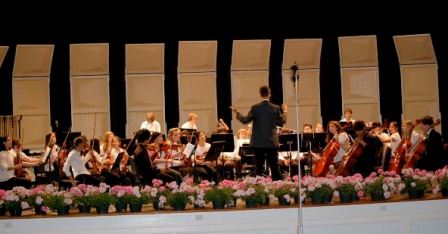 SALISBURY, MD---The Salisbury Youth Orchestra (SYO) presents its annual spring concert 7:30 p.m. Thursday, May 17, in Salisbury University's Holloway Hall Auditorium.
The SYO Middle School Orchestra, directed by Martha Mancuso, Salisbury Symphony Orchestra (SSO) principal cellist, opens the concert, followed by the SYO, directed by Dr. Jeffrey Schoyen, SSO director.
Middle School Orchestra selections include "African Song and Round" arranged by Deborah Baker Monday, "Appalachian Hymn" by Soon Hee Newbold, and "Sailors' Song" by Mark Williams.
The SYO program includes Brahms' "Tragic Overture," Del Borgo's "Aboriginal Rituals," Verdi's "Two Dances from Aida" and Von Suppe's "Beautiful Galatea," among others.
Admission is $5 for adults, $3 for seniors. Children under 12 and SU ID holders are admitted free. For more information call 410-548-5588 or visit the SU website at www.salisbury.edu.